Focus on the Role, Rationale, Evidence and Practical Application of Combination Therapy with DTE in Appropriately Selected Patients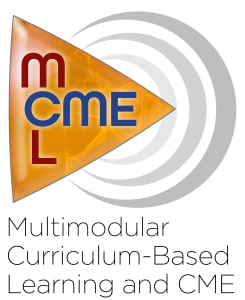 Program Medium 
Internet-based program

Method of Physician Participation Utilized in Learning Process
There are no fees for participating and receiving CME credit for this activity. During the April 28, 2021 through April 28, 2023, participants must 1) read the learning objectives and faculty disclosures; 2) study the educational activity, and are expected to view all 41 segments, totaling X.X hours, to successfully complete the activity and earn CME credit; 3) register and complete the evaluation form and post-test; 4) score 100% on the post-test; and 5) print out CME certificate.

Estimated Time to Complete Educational Activity
X.X hours. Physicians must study the enduring activity, and are expected to view every segment to successfully complete the activity and earn CME credit.

Course Overview
In this web-based program, physicians will learn how recent developments in basic and clinical research have helped to advance the ability to optimize the management of hypothyroidism.
Release Date
April 28, 2021
Expiration Date
April 28, 2023
Intended Audience
This complimentary CME educational activity is designed for all healthcare providers (HCPs) involved in developing, delivering, consulting, and monitoring care for patients who may have or be at risk for hypothyroidism, including endocrinologists, diabetes specialists, geriatricians, primary care physicians, family medicine specialists, nurse practitioners and related clinicians.
Registration 
Participation in this iQ&A interactive Medical Intelligence Zone is complimentary, and clinicians are invited to view this CME-certified program and/or share this invitation with other colleagues, departmental staff members, and healthcare professionals. 
Grantor Support
This activity is supported by an independent medical education grant from Acella Pharmaceuticals, LLC
Accreditation Statement
This activity has been planned and implemented in accordance with the Essential Areas and policies of the Accreditation Council for Continuing Medical Education (ACCME) through the joint providership of the University of Massachusetts Medical School, Office of CME, and CMEducation Resources, LLC. The University of Massachusetts Medical School is accredited by the ACCME to provide continuing medical education for physicians.
Credit Designation Statement
The University of Massachusetts Medical School, Office of CME designates this enduring material for a maximum of X.0 AMA PRA Category 1 Credits(s)™. Physicians should claim only the credit commensurate with the extent of their participation in the activity. 
Policy on Faculty & Provider Disclosure
It is the policy of the University of Massachusetts Medical School, Office of CME to ensure fair balance, independence, objectivity and scientific rigor in all activities. All faculty participating in CME activities sponsored by the University of Massachusetts Medical School, Office of CME are required to present evidence-based data, identify and reference off-label product use and disclose all relevant financial relationships with those supporting the activity or others whose products or services are discussed. Faculty disclosure will be provided in the activity materials. 
Program Faculty and Disclosure
Antonio C. Bianco, MD, PhD 
Professor of Medicine
Department of Medicine
Division of Endocrinology
University of Chicago
Chicago, IL 
Consultant: Allergan, Synthonics, BLA Technology
Christine A. Kessler, MN, ANP-BC, CNS, BC-ADM, FAANP 
Founder, Nurse Practitioner Metabolic Medicine Associates
Co-Chair, Metabolic & Endocrine Disease Summit (MEDS)
King George, VA 
Speaker Fees: Acella
Francesco Saverio Celi, MD, MHSc 
William G. Blackard Professor of Medicine
Chair, Division of Endocrinology
Diabetes and Metabolism Department of Internal Medicine
Virginia Commonwealth University
Director, VCU Health Diabetes Program
Richmond, VA
Consultant: Acella, Kashiv
Program Managers and Web Editor Disclosure 
Program Managers Gideon Bosker, MD and Denise Leary have nothing to disclose.
Educational Objectives
Upon completion of this activity, participants will be able to:
Outline the disease burden, diagnostic approaches to, clinical presentation, and treatment options for hypothyroidism across the disease spectrum
Initiate initiate treatment based on laboratory measurements of thyroid function tests
Detail the initial sequencing of therapy for hypothyroidism, including the rationale for initial treatment with synthetic levothyroxine (LT4)
Assess the clinical success and shortfalls of treatment with LT4, including assessment of such subjective health metrics such general well-being while on LT4 monotherapy, including satisfaction with the regimen, and related outcomes
Explain the role, rationale, and trial-based/clinical evidence for dessicated thyroid extract (DTE) as a treatment for hypothyroidism
Compare DTE formulations, their composition, the ratio and amount of their constituent active ingredients (T3 and T4) and their dosing as monotherapy and as combination therapy with LT4 for treatment of hypothyroidism
Identify persons with hypothyroidism who are appropriate candidates for treatment with DTE monotherapy or LT4/DTE combination therapy
Hardware and Software Requirements:
To participate in this program, viewers must have a PC or Macintosh computer that has active, ongoing internet access for the duration of the program, as well as a compatible Flash-viewer. An email address is required for registration, and a printer is required to print out the CME certificate.
Privacy Policy

When you participate in a CME activity offered by CMEducation Resources, we ask you for your name, degree, affiliation, street address, telephone number, fax number, and/or e-mail address (the "Information"). We use that Information in the following ways:
·We use the Information to grade your post-test and to send you a certificate of completion of the CME activity. If we use a third-party company to grade your post-test and issue certificates of completion, we will give the Information to that company for that purpose only.
·For each CME activity that you take, you must complete an evaluation questionnaire. That questionnaire asks if you are willing to participate in a follow-up survey. If you answer yes, we will use your name and contact information to send you the survey.
·We may use the Information to send you information about other CME activities that CMEducation Resources is offering.
·If our company is acquired by or merged into another company, we may make the Information available to the new owner/entity to use in the ways described above, to enable it to continue our business.
·You should check this privacy policy periodically to see whether we have made any changes.
Disclaimer

Copyright © 2020 by CMEducation Resources, LLC All rights reserved. 
Reproduction, distribution, or translation without express written permission is strictly prohibited. 
Content on this webcast reflects the opinions, output, and analyses of experts, investigators, educators, and clinicians whose activities for, while independent, are commercially supported by the sponsor noted at the start of each activity. 
Content on this webcast is not meant to be, nor substitute for national guidelines or recommendations generated by professional, academic societies, colleges, or associations. 
Content on this webcast is intended for educational value only. Its contents, analyses, and any recommendation made herein are intended to make scientific information and opinion available to health professionals, to stimulate thought, and further investigation. This webcast is not designed nor is any aspect of the contents here intended to provide advice regarding medical diagnosis or treatment for any individual case. Any decisions regarding diagnosis and/or management of any individual patient or group of patients should be made on individual basis after having consulted appropriate sources, whether they be appropriate consultants and/or guidelines and recommendations issued by national organizations, professional societies, governmental health organizations, or similar bodies. This webcast is not intended for use by the layman. 
Opinions expressed herein are not necessarily those of Pharmatecture, LLC, CMEducation Resources, LLC, program supporters or accreditors, but reflect the opinions and analyses of the experts who have authored the material. Mention of products or services does not constitute endorsement. Clinical, legal, financial, and other comments are offered for general guidance only; and professional counsel should be sought for all specific situations.
Copyright © CMEducation Resources, LLC